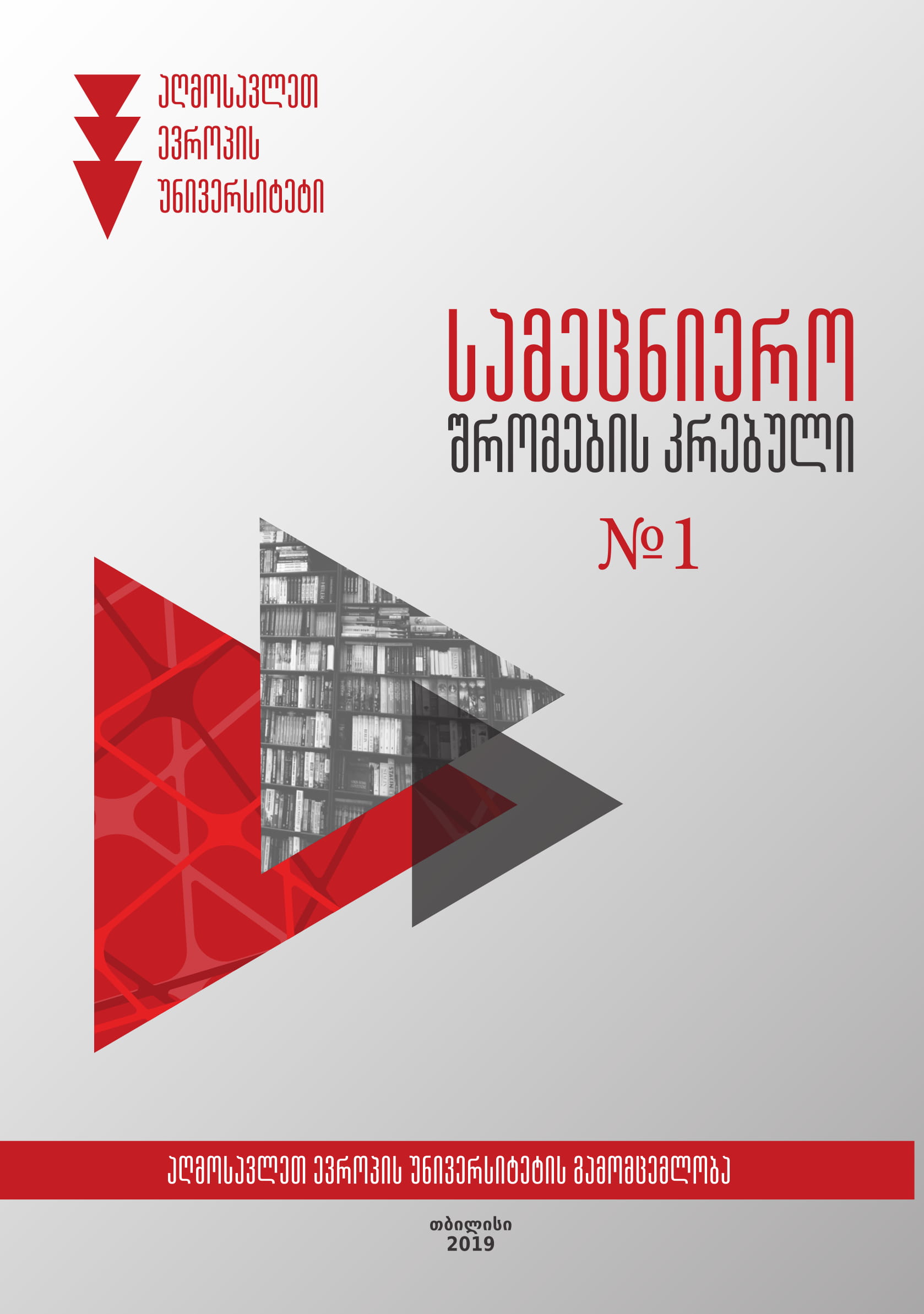 The papers with high scientific value can be published in
the collection of scientific works of East European University
by EEU staff, researchers and PhD students, as well as professors and researchers from other higher education institutions in Georgia, researchers and PhD students.
The presented papers will be published based on the conclusion of reviewer.
The publication of the papers in the collection is financed for university staff and students by the East European University!
Interested persons should submit an annotation in Georgian and English languages, no later than September 23, 2019.
The deadline for submitting scientific work (completed in Georgian) is October 28, 2019, at 6.00 P.M (Tbilisi time).
The documents to be submitted must be sent to the following e-mail address: sciencepapers@eeu.edu.ge
For registration of scientific thesis, see the requirements in the attached file.
For further information, please contact Tatia Gerkenashvili, the Manager of Scientific Research and Strategic Development Service of East European University at the following e-mail address: tatia.gherkenashvili@gmail.com; mob:  598 10 57 29