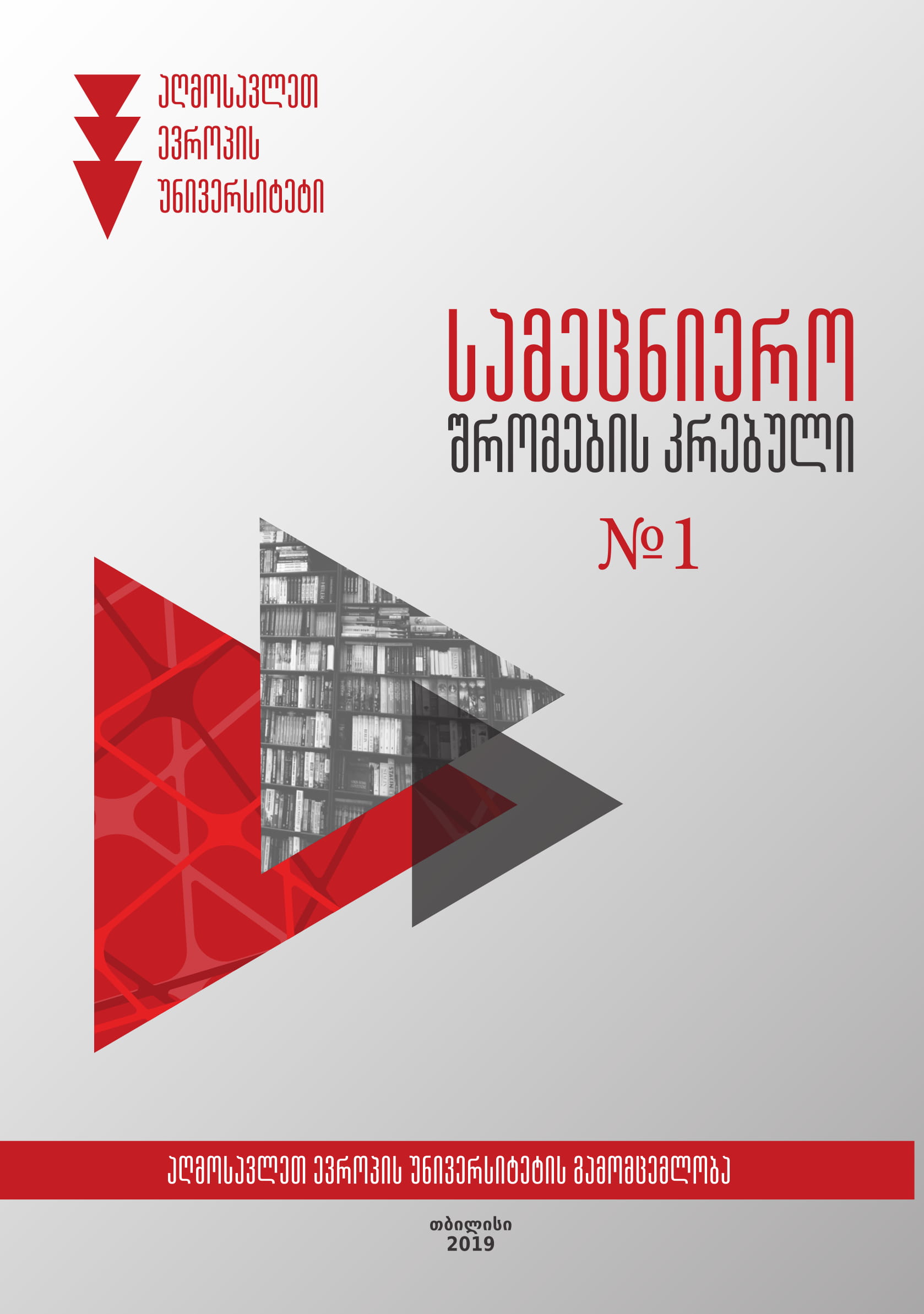 EEU academic staff, researchers and PhD students as well as professor-lecturers, researchers and PhD students of higher education institution of Georgia are eligible to publish scientific articles carrying high scientific value.
Presented papers will be published on the basis of the reviewer's recommendations and assessments.
Fees related to the Publication of scientific papers of EEU academic personnel and student will be covered by East European University!
Interested candidates, no later than September 23, 2019 must submit one page Abstract (in Georgian and English languages).
Deadline for submitting scientific paper (in Georgian language) is October 28, 2019, 18.00 Tbilisi local time.
Documentations must be submitted to the following e-mail: sciencepapers@eeu.edu.ge
Requirements to structuring scientific paper is available at the following link.
For additional information, please contact Tatia Gherkenashvili, Senior Manager at Scientific Research and Strategic development Division to the following e-mail: tatia.gherkenashvili@gmail.com; Mob: 598 10 57 29