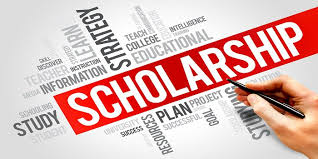 In order to promote the interest of the Abkhazian case in young people and to popularize this topic in general, the Government of the Autonomous Republic of Abkhazia continues the sub-program – "Dimitri (Arzaqan) Emukhvari and Zhiuli Shartava Scholarships". Scholarship was available for students of Bachelor and Master degree with high academic performance (80% and more) working on Abkhazian topics, students who are socially active, taking part in the conference. Target group representatives, except for the mentioned, must have already published the scientific papers.
Dimitri (Arzaqan) Embuqar Scholarship will be awarded to students with special achievements and success in the field of Political science, Zhiuli Shartava Scholarship was intended for other field students.
Scholarship will be issued to each student in amount of 150 GEL per month in case of the Master's degree and 100 GEL in case of the Bachelor's degree. Scholarships are given to students from the date of appointment on a monthly basis during one academic year (10 months). They are selected by seven members of the Commission, which is approved by the Minister of Education and Culture of the Autonomous Republic of Abkhazia. The Commission not only gives the student a scholarship status, but also has the right to waive the scholarship before the term if the status is suspended or terminated.
Appropriate documentation for awarding scholarship (Submission, one recommendation, copy of identity card, student's study card, information about public activity, documents, certifying participating in scientific papers and scientific conferences) must be submitted by the candidates to educational institution, after which the University will present them to the Minister, who will submit the above-mentioned documentation to the Commission for consideration.
The Ministry of Education and Culture of the Autonomous Republic of Abkhazia shall announce the deadline for submitting the application after the end of the academic year. Applications submitted after the expiry of the announced deadline are not subject of consideration. The Commission will consider the application on the scholarship by open rule till August 10 and will make a decision by secret ballot. A member of the commission is entitled to request the attendance of the candidate or receive additional information from the meeting.