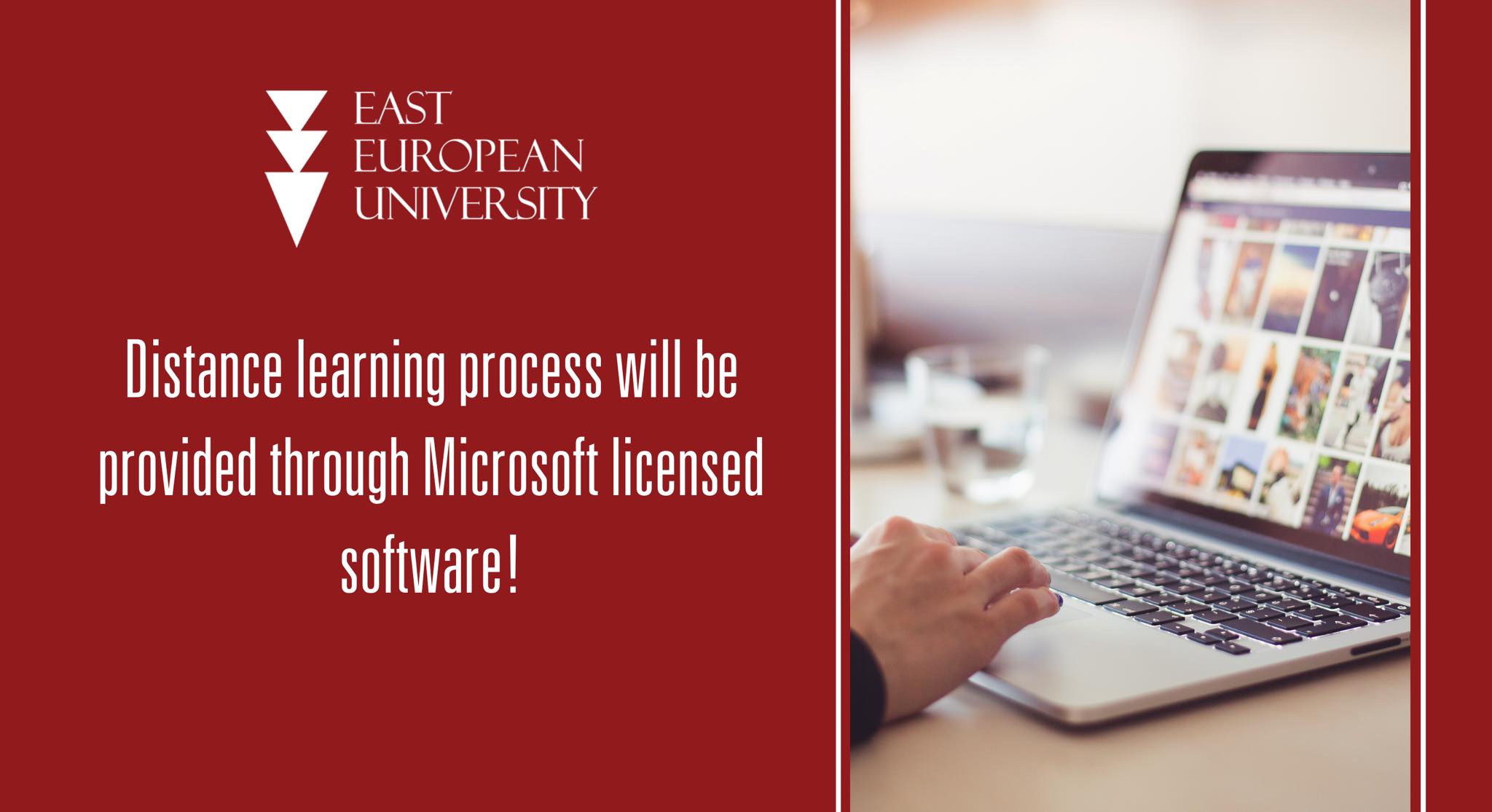 East European University is an official partner of Microsoft. Within the partnership, the University will implement a distance learning process using the software Microsoft teams within the framework of Office 365 A1 licensing. The Distance learning software has been integrated with the university study process management database (EEU-EL). Based on this the whole process: academic calendar, lectures, study plans, online classes, tasks, tests, group management, lecturing materials, etc. were encompassed in one system.
The software ensures the usage of any lecturing materials (PowerPoint; word, excel, etc). It also automatically archives online lectures, making them available to students at any time.
Short guidebooks and video tutorials for students and academic staff were created, staff training was conducted. The partnership between East European University and Microsoft also covers support after implementing the software and launching online lectures (Go Live Support).
The University implemented the Microsoft Teams the software in collaboration with the UGT company, which is an official partner of Microsoft and holds the status of Microsoft Global Training and Microsoft Gold Partner.
An updated study process management system of the University with an integrated distance-learning program has already been launched.
The process of distance learning at East European University will begin on April 1, 2020 for Georgian language educational programs and on May 4, 2020 for English language educational programs.