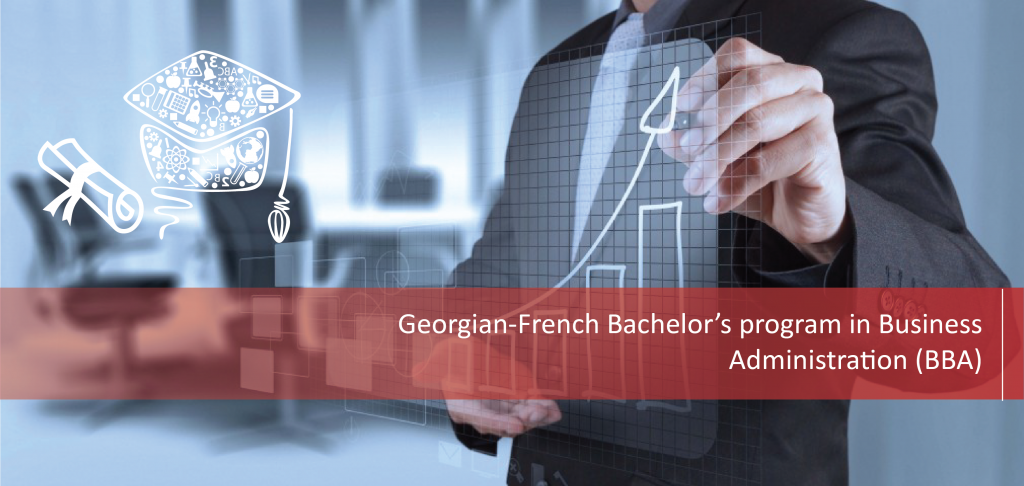 The Georgian-French Bachelor's program in Business Administration (BBA) is offered jointly by East European University (Tbilisi, Georgia) and "Uniman" – Academy of Management and Performance (Grenoble, France). After completion of educational program the bachelor will be awarded two diplomas – French and Georgian.
Programme Aim:
To prepare internationally competitive specialists, who will be able to administer on national and international level, using international professional standards. Graduates will be able to create employment possibilities in private, governmental and non-government sectors;
To equip graduates with necessary subject oriented theoretical knowledge, as well as to enhance practical skills and maintain generic competences.
Program specifications:
Academic Degree/Qualification: Bachelor of Business Administration (BBA)
Programme Duration, Credits and Structure: Students should complete a minimum of 240 ECTS credits for the successful completion of the programme. Programme consists of 4 academic years and each semester includes 19 weeks. 15 weeks are devoted to lectures and other 4 weeks – to evaluation and examination.
Programme Coordinator: Professor Dr. Avtandil Gagnidze
Language of Instruction: English
Admission Requirements:  Knowledge of English (B2 level), high school diploma.
Tuition and Fee for Overseas Students: 4000 USD