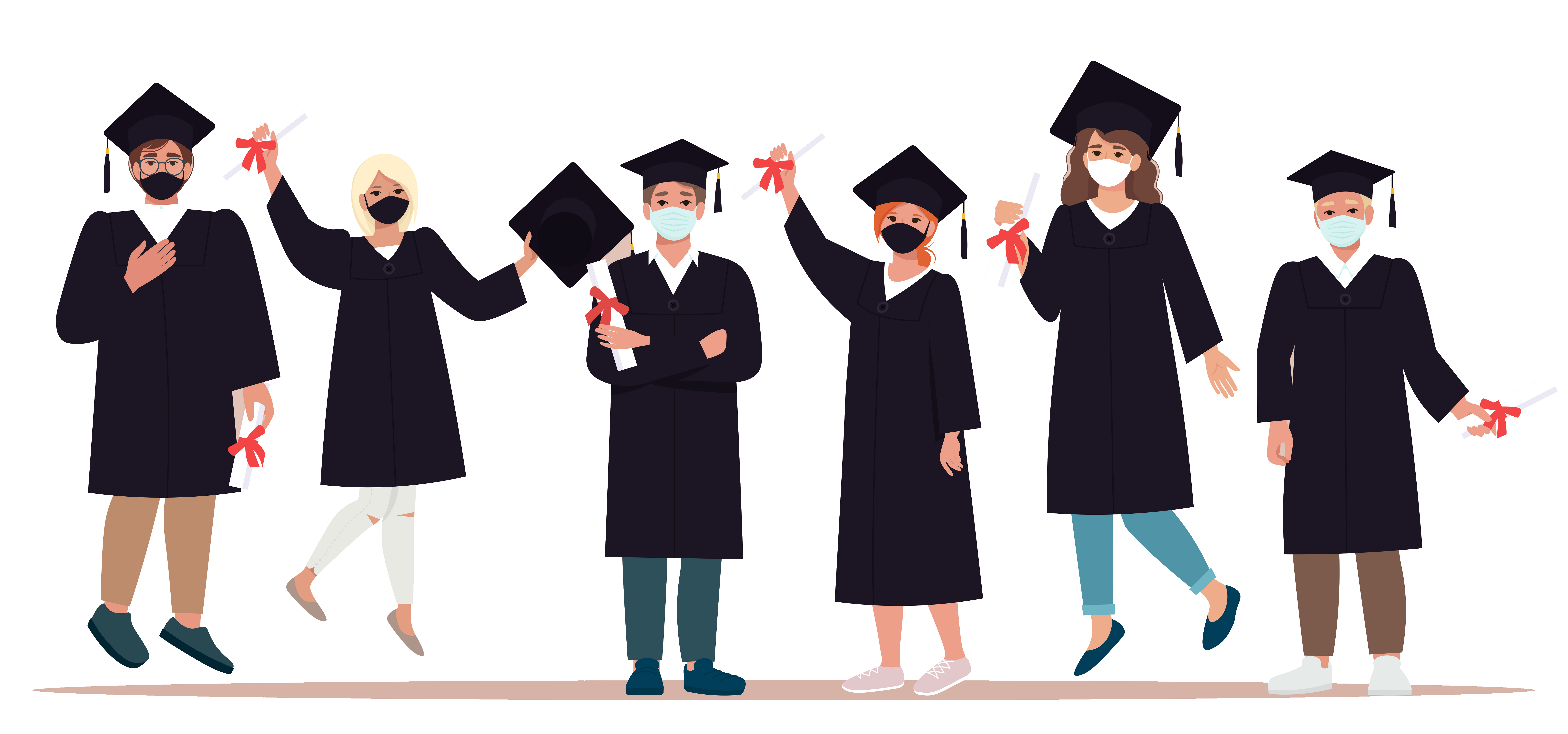 The EEU cares for the safety of students during pandemic and provides support to incoming students in managing country regulations for entrance. These include:

▶Organizing and scheduling the flight;

▶Providing Covid-19 insurance;

▶Organizing quarantine;

▶Providing transportation form the airport to the quarantine place;

▶Providing PCR Test;

▶Student registration on the electronic portal of the Ministry to receive country entrance permission.
Procedures for foreign students entering Georgia
Entry rules for COVID-19 vaccinated students
Students of all countries, traveling by air from any country may enter Georgia if they present the document confirming the full course (two doses) of any COVID-19 vaccination at the border checkpoints of Georgia. They are exempted from the obligation to undergo quarantine, present PCR test results or fill in online forms prior departure.
*Except from students coming from the Republic of India. All students traveling from India, regardless of citizenship and full course of vaccination, shall present negative PCR test conducted in the last 72 hours prior to their visit to Georgia and undergo mandatory 14-day quarantine at their own expense. Students from the Republic of India may travel to Georgia only by charter flights.
Entry rules for non-vaccinated students
Citizens and residence permit holders of European Union Member States, State of Israel, Republic of Turkey, Swiss Confederation, Kingdom of Norway, United States of America, United Kingdom of Great Britain and Northern Ireland, Kingdom of Saudi Arabia, State of Qatar, United Arab Emirates, Kingdom of Bahrein, Republic of Armenia, Republic of Azerbaijan, Ukraine, Republic of Kazakhstan, Republic of Uzbekistan, Republic of Tajikistan, Republic of Kirgizstan, Turkmenistan, Russian Federation and Republic of Belarus may enter Georgia by air under the conditions mentioned bellow:
Before crossing the state border, they must complete the special application form, indicating the travel history of the last 14 days, contact details (address, phone number, email etc.)
At the border checkpoint of Georgia, they must present PCR-examination certificate conducted during 72 hours prior to travel to Georgia; On the 3rd day of their stay, they are obliged to undergo PCR-examination at their own expense; They will not undergo mandatory quarantine unless have traveled to Republic of India in last 14 days.
*PCR-examination and quarantine is organized and supported by the EEU
Except for the above-mentioned categories, the rest of foreign students may enter Georgia under following conditions:
Foreign students shall fill out a special online application. The EEU provides assistance in application procedures.
Information about consent or refusal to enter Georgia is notified to foreign students by e-mail by the relevant higher education institution.
Those who receive the consent to enter Georgia are obliged to submit a PCR examination document, conducted during the last 72 hours before entering the country. They are obliged to undergo a mandatory 8-day quarantine and PCR testing at their own expense. Violation of these requirements will result in liability under Georgian law.
*PCR-examination and quarantine is organized and supported by the EEU
For detailed information about the Covid-19 regulations, please visit:
https://www.geoconsul.gov.ge/en/newsFeed/nId/249