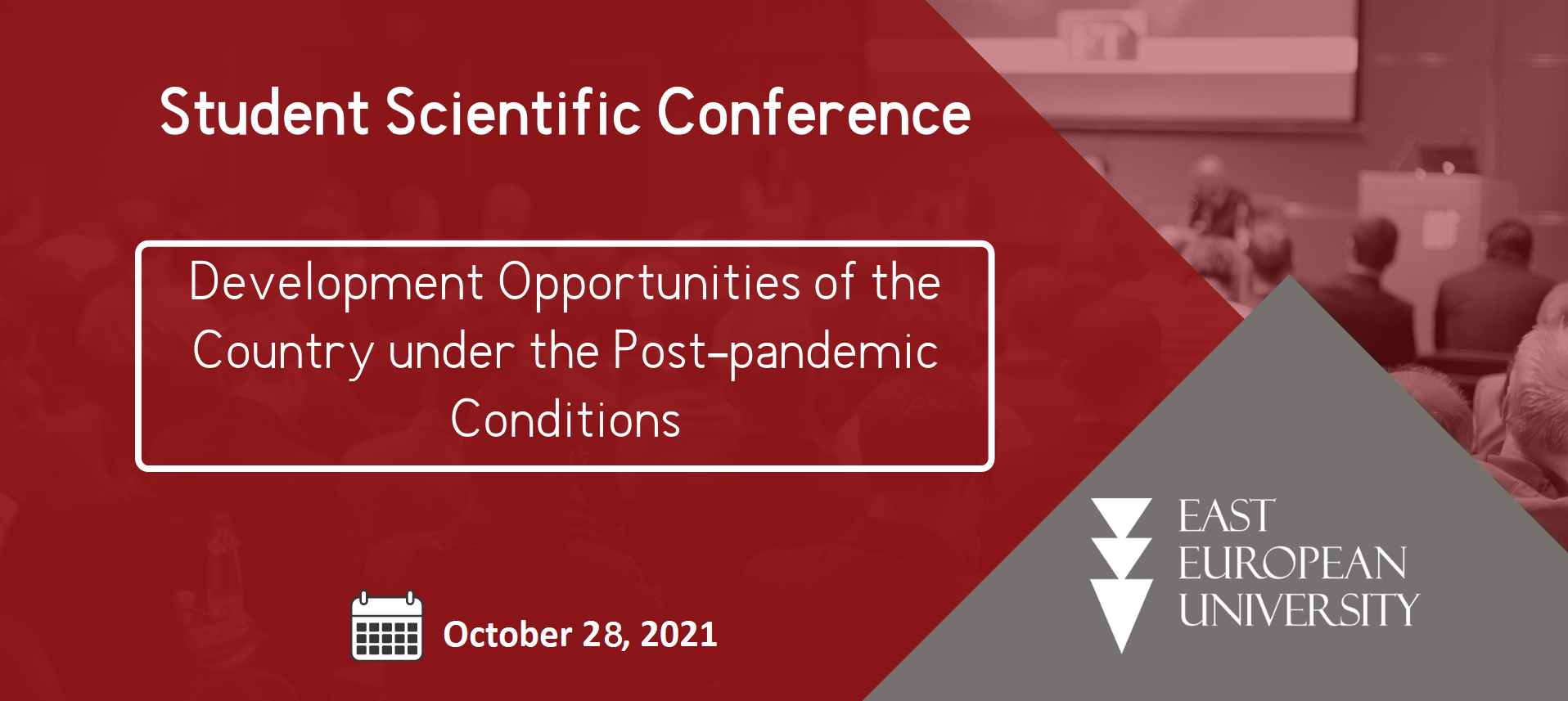 Department of Scientific Research and Development of East European University on October 22, 2021 organizes Student Scientific Conference:
,,Development Opportunities of the Country under Post-pandemic Conditions''.
Conference working languages: Georgian, English
Presentation length: 15 min, Q &A 5 min.
Meeting format: Distance,  MS Teams.
All of the faculty students (BA, MA, PhD, Teacher Preparation) of East European University are eligible to participate in the conference.
Conference aim:
Stimulating an active involvement of students in scientific activities for the further development of scientific works;
Facilitation of innovative idea generation;
Preparing highly qualified specialists at East European University.
Conference covers the following panels:
Business and Economics, Education, Architecture (Faculty of Business and Engineering);
Law, International Relations and Public Administration (Faculty of Law and Social Sciences)
Medicine (Faculty of Healthcare Sciences)