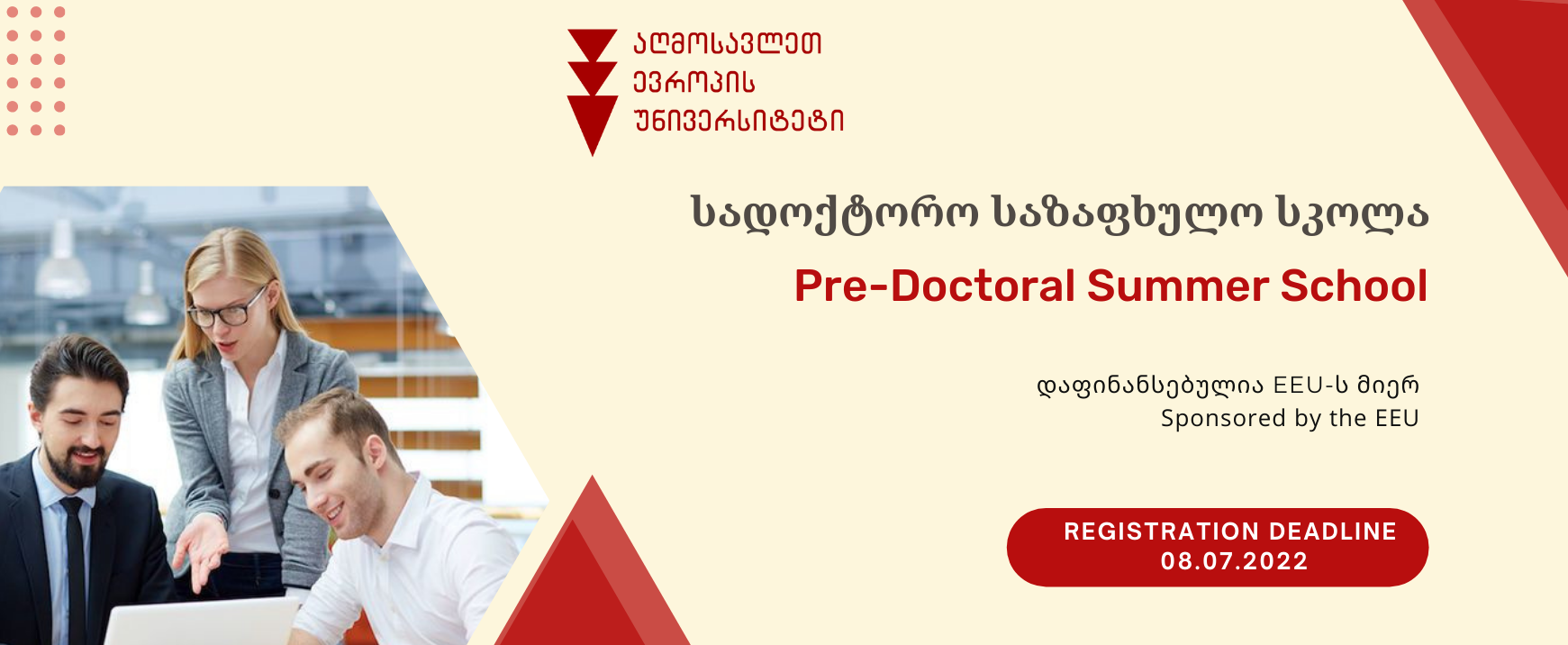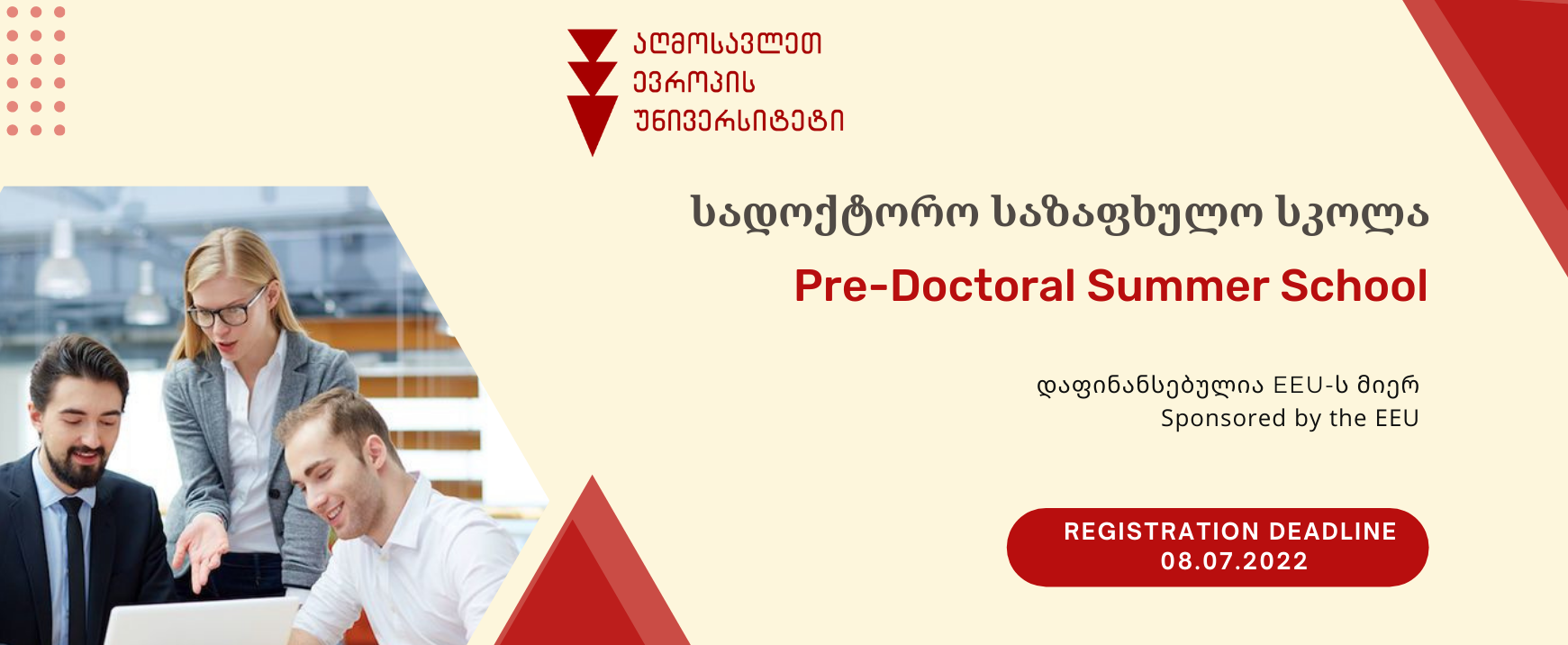 East European University announces a pre-doctoral summer school on the topic of Academic and Research Skills Development.
The course combines theoretical and methodological training and aims to prepare candidates interested in doctoral studies.
The Pre-doctoral Summer School is organized within the framework of the Education Sciences Doctoral Program (in English) implemented at the East European University with the support of the Department of Education of Middlesex University (London).
The summer school is sponsored by the East European University.
The summer school will be led by Dr. Paul Gibbs – Emeritus Professor of Higher Education at the Middlesex University and Head of the Doctoral and Higher Education Research Development Center at East European University.
Course duration: 18/07/2022. – 24/07/2022
Working language: English
The number of places in the summer school is limited. Successful alumni of the program will be given possibility To successfully pass the entrance exams for the EEU English Language Doctoral Program in Education and to obtain university funding.
Registration Form: https://forms.gle/kmGLbtqViS1T1rRg8
Registration Deadline: July 8, 2022