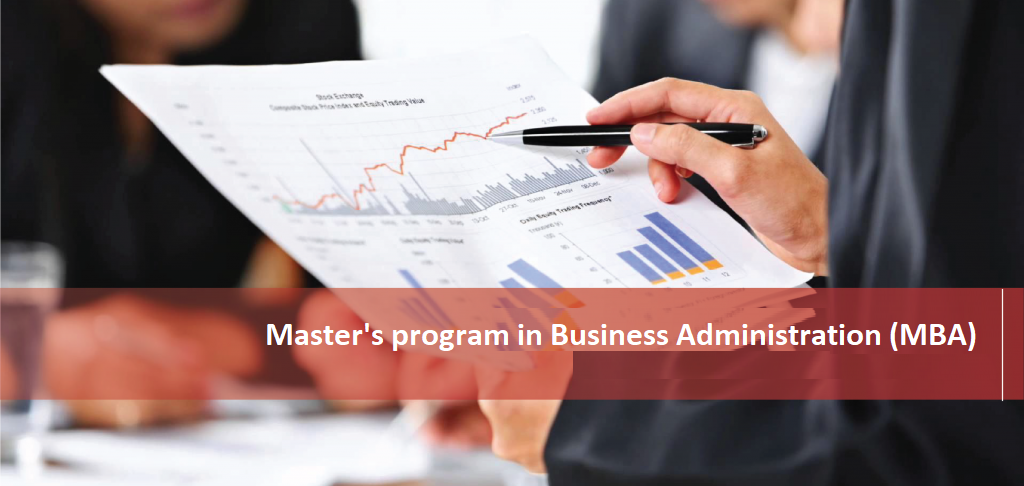 Dean Of the Faculty: Assoc. Prof. Vasil Kikutadze
Head of the program:  Assoc. Prof.  Davit Sikharulidze
Academic Degree/Qualification: ბიზნესის ადმინისტრირების მაგისტრი ფინანსებში/ MBA in Finance
Programme Duration: : 2 Year, 120 ECTS
Tuition Fee: 5000 USD (per year) 
Language of Instruction: ENGLISH
The goal of the objectives of the program are:
Business Administration master's program in finance is:
1) to prepare qualified professionals with deep and systematic knowledge in the field of business administration, particularly in finance;
2) The program focuses on the preparation of competitive specialists with theoretical knowledge and practical skills of financial analysis and management, scientific research and creative skills;
3) The program prepares graduates for top financial managerial positions as well as enables them to pursue studies at the next level of academic education
Prerequisites for admission to the program:
Programme Admission Precondition: Holding a bachelor degree, passing Unified National Master's Exams and university internal exam in specialty and English language (B2 level) for Georgian citizens. Different rules are defined by Georgian legislation for foreign citizens. At the same time, foreign citizens are required to take university internal examination in specialty and foreign language. A candidate who presents a certificate of English language proficiency at the ALTE B2 level is exempted from English language testing, as well as a candidate who has completed a bachelor's or master's degree in English.