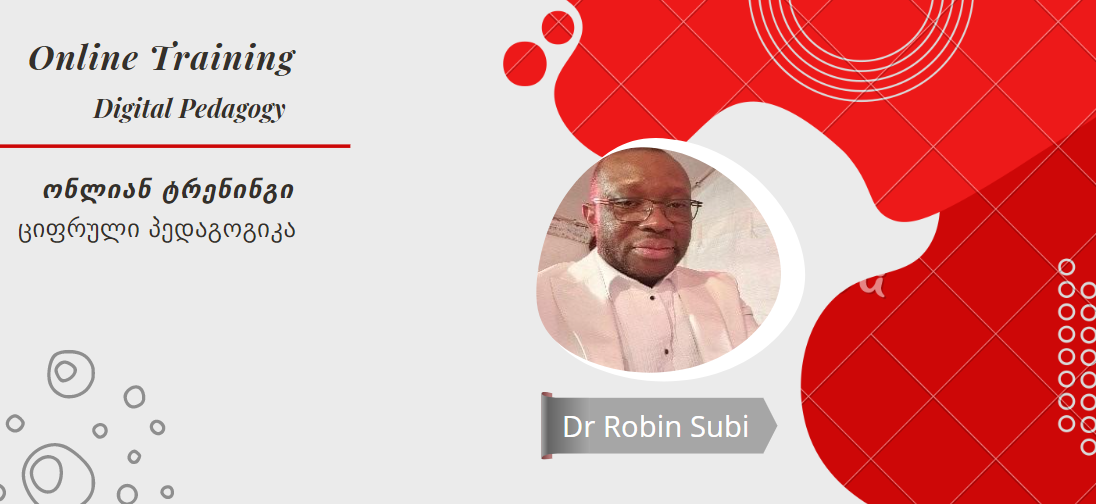 On May 20, at 20:00 (Tbilisi time), online training – Digital Pedagogy will be provided to East European University academic and visiting staff. The goal of the training is to take care of the professional development of the staff and to promote the effective use of modern digital technologies in the teaching-learning process.
Speaker: Dr Robin Subi – Fellow of the Higher Education Academy, a Fellow of the Royal Society for Public Health, a member of IHSCM and BGA. Robin works with Arden University London-UK, but also collaborates with University of Bolton and the Buckinghamshire New University, among other higher education colleges in UK. Robin specialises in 'Digital Pedagogy /Technology Enhanced Learning' from the University of West London-UK, and also possess post-graduate certifications in 'Teaching in Higher Education' from Oxford-Brookes University-UK, a 'Professional Graduate/Certificate in Education and Training' from Canterbury Christ Church University-UK along with a Certificate in Assessing Vocational Achievements.
The training will be carried out using modern and practical methods. Dr. Subi is distinctive with his approachable and interactive teaching/training techniques.
Schedule: 20.05.2022, at 20:00
Working language: English
Format: Training will be conducted distantly using MS TEAMS
Attendance link: https://bit.ly/3w1z3kJ