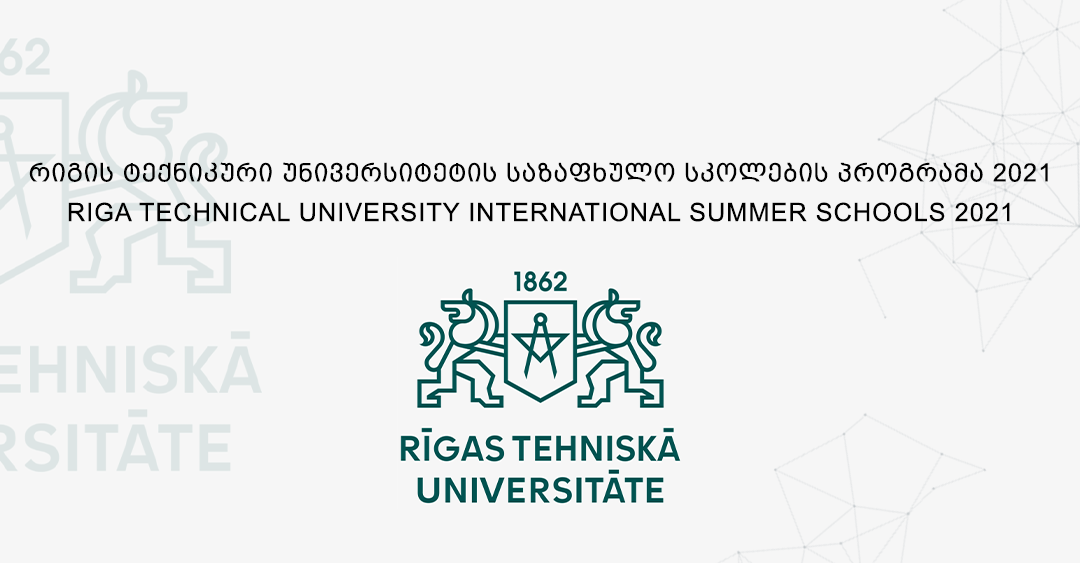 Riga Technical University is offering nine summer schools for all international students and personnel from all around the globe.
The summer camps received Latvian Government Scholarships which are available for some of the regions.
The summer schools offered include:
3D Animation World (scholarships available)
Bioeconomy. Sustainable Use of Biological Resources (scholarships available)
Riga – The Pearl Of Latvian Wooden Architecture (scholarships available)
Robotics: Real Life Applications
Smart Emerging Technology. Iot For Smart Cities
Time Capsule of Latvian Footprints
Intensive English and Cross-Cultural Communication
Global Leadership
Intensive English
Information on the availability of the Scholarships can be found at the State Education Development Agency, which is subordinated to the Ministry of Education and Science: https://viaa.gov.lv/eng/scholarships_gov/scholarships_for_summer_school/
For more information, please check the following links below.
Application for Summer Schools shall be submitted at Riga Technical University – apply.rtu.lv.